Making Enfield
Feel better
To provide professional and compassionate care that strengthens the human-animal bond and advocates for your pet's quality of life.
To treat our clients with respect and compassion.
To allow our clients to be part of the decision making process in their pet's healthcare.
To offer a wide range of services for your pets – from dietary advice and puppy preschool, to boarding and hospitalisation, to the highest quality medical and surgical care – so that you have everything under the one roof.
To offer all the best of modern diagnostic equipment. All of our equipment is maintained and updated regularly so it is always in excellent order.
To provide a committed team of vets and nurses, where continuing professional education is fostered, so that we can provide a full range of pet care services.
To constantly monitor our performance as a team so that your pet's experience at Enfield Vet Hospital is as good as it can possibly be every time you visit
To remain an independently owned and run practice.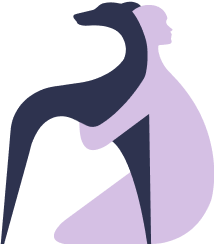 enfield veterinary hospital
Enfield Veterinary Hospital has been serving the pet community for longer than any other vet in the South West of Sydney including the suburbs of Enfield, Strathfield, Homebush, Burwood, Croydon, Croydon Park, Concord, Ashfield, Belfield, Campsie, Greenacre and the surrounding areas of the greater Inner West of Sydney. We have been part of the local landscape and serving the community for almost 50 years.
Over this extensive period, we have established what the people and the pets of our area want and need when it comes to excellence in animal care. We remain privately owned and operated by our vets Greg, Olivia and Michael.

All of the vets at Enfield have undertaken post-graduate training in a variety of fields to keep at the forefront of veterinary medicine and surgery. You can be assured that the advice you receive is offering your pet the best chance of a healthy, long and fun-filled life.

Veterinary services include, vet consultations, vaccinations and annual health checks, general pet surgery, desexing, anaesthetic monitoring, digital radiology, ultrasonography, pathology, dentistry, chemotherapy, acupuncture, puppy preschool, pet boarding and more.

Our history is long but our hospital knows how to evolve with the times. At Enfield Vet Hospital our staff provide the highest quality diagnostic, surgical and medical care for pets while at the same time focusing on client communication and education.
It is sometimes thought that all vet hospitals are the same, offering the same services and experiences. However, this is not always true. Enfield Vet Hospital strives to offer an honest, ethical and gold standard veterinary services to our patients. We also want our clients feel consulted and communicated with throughout. At Enfield Vet Hospital we want you to feel involved in the care of your pets. Empathy and integrity are at our core. We make Enfield feel better.